Mobile crushing station is an advanced crushing equipment in the current machine-made sand and stone industry. Because it can move freely, intelligently, flexibly, efficiently and environmentally friendly, it is very popular with sand and stone users. However, the purchase cost of mobile crushing plant equipment is not low even though it is easy to use. So how to configure the mobile crushing plant to make profits as soon as possible?

It is very important to select the equipment reasonably and design the production line scientifically if you want to make profits quickly.

Mobile crushing plant has flexible fuselage and various configurations. Its main crushing equipment can freely choose multiple models, such as jaw crusher, impact crusher, cone crusher, sand making machine, hammer crusher, and roller crusher. Its driving device can be matched with track chassis or tire chassis. The crushing effect and application range of different options are different. Only scientific selection and reasonable design can be realized for users to get high yield and high income.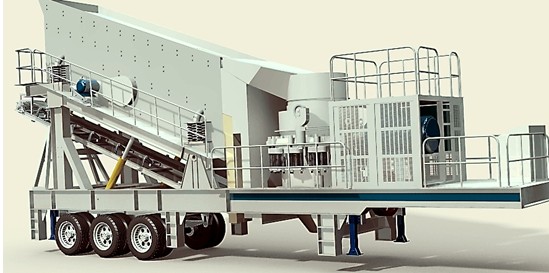 For example, you need a mobile crushing plant with a finished product specification of 0-5mm. If you choose a mobile jaw crusher production line, it can not meet the production needs. If you need to rough crush the coal, you can choose mobile jaw crusher + Mobile cone crusher. Although it can meet the production needs, it will cost more investment and production than buying a single mobile jaw crusher. In a word, different material properties, production capacity demand, finished product requirements, investment expectations, etc., all applicable production line schemes are different. Reasonable selection of equipment and scientific design of production line are very important, which is the first step of quick return to cost and profit.

It is very important to purchase high-quality equipment from regular manufacturers if you want the sand equipment production line back to make profits quickly.

The mobile crushing plant equipment with reliable quality, advanced configuration and excellent performance has higher gravel efficiency, lower failure rate and longer service life. In the current situation of tight sand and stone supply, high yield is high income, so a high-quality mobile sand and stone equipment is also very important for users to make quick return on profit.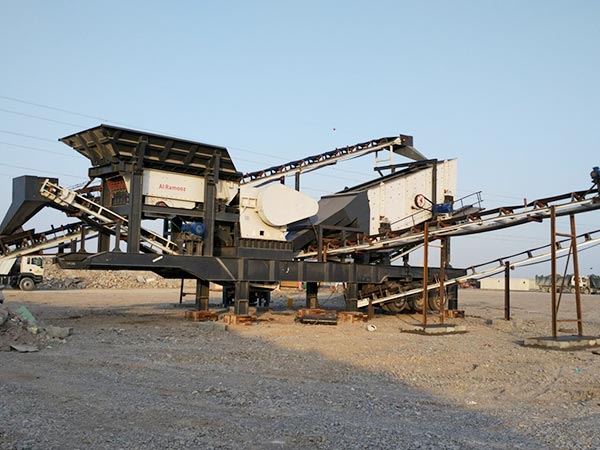 As the "hot" macadam equipment at present, mobile crushing equipment has many manufacturers, but the strength of manufacturers is different. The quality of the equipment produced is naturally high and low. There are no fewer domestic users who purchase unqualified equipment and affect the production. Therefore, users should consider all factors when purchasing equipment, from the scale, strength, after-sales and other aspects of the manufacturer , identify strength manufacturers and purchase high-quality mobile sandstone equipment.

It is very important to find a low price in the same quality if you want to use the mobile stone crushing plant to make profits quickly and reduce costs.

"Revenue cost = profit". It is also important to reduce the investment cost properly if users want to make profits quickly. The reduction of investment cost mentioned here does not make users blindly pursue low price. After all, the price of equipment with advanced configuration and excellent material selection will be higher, but it can also achieve efficient gravel and high income for users. Therefore, users should seek low price in the same quality. At this time, users can prefer manufacturers in areas with lower price level, or directly sales manufacturer.

As a supplier with nearly 30 years' manufacturing, Shuguang Heavy Machinery also produces and sells hammer crushers, impact crushers, vertical shaft crushers, cone crushers, compound crushers, Raymond mills, high pressure mills. Powder machine, vertical mill, ultra-fine grinding machine, ball mill, double-shaft shredder and other heavy equipment crusher. Feel free to contact us for more details.

Factory Address: Longjiang West Road, Shangjie District, Zhengzhou City
Contact number: +86-371-67666660 676667
Mobile phone: 0086 13523465141
After-sales Service Department: 0371-67666667