Small mobile quartz crushing plant is a new type of crushing equipment. In the process of crushed stone, the mobile quartz crushing plant is often used to deal with limestone, river pebble, construction waste, etc. the site can be directly selected, no need to install equipment, direct field operation. Since the mobile crusher came into being, it has been widely praised by users, and has provided many conveniences for users' gravel production.

Fexible matching and diversified combination


Small mobile quartz crushing plant is composed of different screening and crushing equipment equipped with vehicle chassis. According to different chassis, it can be divided into tire type mobile crushing crusher and track type mobile crushing plant; according to the matching crushing equipment, it can also be divided into impact type mobile crushing plant, jaw type mobile crushing plant, cone type mobile crushing plant, etc. The tire type mobile crushing plant can be moved at will after hanging on the head, which is mostly used in urban, road, construction site and other field operations. The crawler type mobile crushing plant can adapt to a variety of complex field operations, and can easily cope with complex terrain such as hillside, mountain, oil and electricity, more mobile and convenient.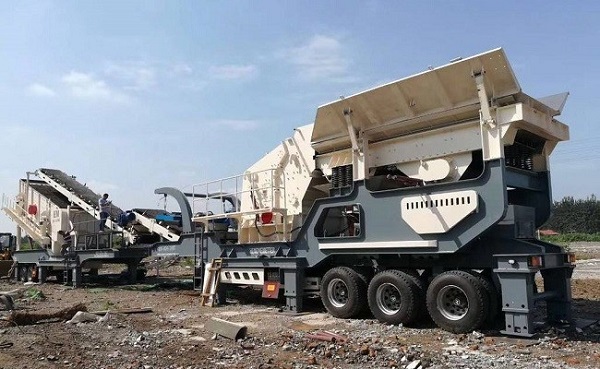 The mobile quartz crushing plant integrates feeding, crushing, conveying, screening and other equipment, which can be operated on a single machine or in combination with multiple machines. Due to the limited space of the frame, the output of a single machine with the equipment of the whole production line is lower, while the output of a whole production line is also higher if the equipment of a larger output model can be used with multiple machines. To be equipped with a small quartz crushing plant with a capacity of 10 tons per hour, only a single machine is needed.
As a supplier with nearly 30 years' manufacturing, Shuguang Heavy Machinery also produces and sells hammer crushers, impact crushers, vertical shaft crushers, cone crushers, compound crushers, Raymond mills, high pressure mills. Powder machine, vertical mill, ultra-fine grinding machine, ball mill, double-shaft shredder and other heavy equipment crusher. Feel free to contact us for more details.
Factory Address: Longjiang West Road, Shangjie District, Zhengzhou City
Contact number: +86-371-67666660 676667
Mobile phone: 0086 13523465141
After-sales Service Department: 0371-67666667